7 Things to Consider When Building Your Business's Website
A great website speaks volumes about the business behind it. It demonstrates your business's personality and shows visitors that you care about them and their needs. In an ever increasingly technology-savvy world, you need a website to establish credibility.
Use a website to tell your story, even if you don't operate exclusively online. It's a platform to engage your customers and other people in your industry, providing a place where people can gather reputable information from a trusted source.
A website functions well locally in smartphone searches as well as nationally, or even worldwide, for business chains. If you use your website and social media to your advantage, you'll soon enough have people buzzing about you all over the internet.
Research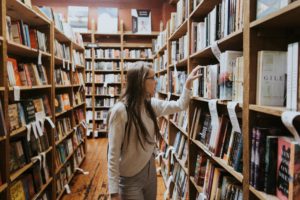 Sometimes it's hard not to jump right into building something, especially if you have ideas you want to get down on paper. Take a step back and think about how you can best compete in your space. Consider competitors and how they gain business.
Use this information to compile a list of the things they do that are successful and the design elements of their websites that you like. You can even scan their site for relevant keywords. Think about what sets you apart, and then consider those things when developing a website to ensure that it stands out from the crowd.
Your Customers
Think about who uses your site. Make specific lists about the types of people who visit, the demographic of repeat customers, and the reasons why they need your products or services. Understanding your ideal customer and building a persona can help you get a better idea of who to target and what they're looking for.
Think about other types of people visiting your site as well. Just because someone isn't aiming to make a purchase, doesn't mean their needs aren't important. Think about winning over the local press for the next news piece on a valuable local business or instilling pride in your own employees so that they're not ashamed to make a recommendation to a friend.
Taking Action
Not only do you want people to visit your site, but you want them to do something while they're there. What do you want them to do? You might want them to make a purchase, visit your social media pages, sign up for your newsletter, or enter a contest.
Make those calls to action front and center. It should be clear what action the visitor needs to take next, so there's no hesitation. Contrasting colors, bold text, or placement at the top of the page are all ways to prompt engagement.
Organization
Nothing is worse than a website that is hard to read, doesn't make sense, or is difficult to navigate. Give serious thought to the layout of your site and where the most relevant or useful information should go. Create a hierarchy to enable a smooth transition into the development of your user interface.
Organizing your information into useful categories, subpages that make sense, and menus that are easy to navigate will make your site more user-friendly. Never underestimate the power of good design. Sometimes even the least informative sites are still the most appealing because of the way they look.
Establish Trust
Get your current customers to offer testimonials or review your business online. Anything you can do to promote those first-hand experiences establishes trust with customers who have yet to purchase.
People love referrals. They also love knowing that there's someone else out there who had a great experience. Shoppers are always searching for ways to gather as much knowledge as possible before making a decision. The easier you can make that decision for them, the better off you'll be.
Build a Useful Profile
Imagine you are looking for a service provider like a barber or a repair person. If you pick up your phone and search Google, it will return local results first. If only one of those results has a website and contact information, that's likely the call you'll make because it's convenient.
Position your business in the same way. Make sure you prominently display all contact information, as well as pictures, infographics, and other visually appealing information so that no matter what platform a person uses to search for you, they find you right away.
Test
The best way to determine whether your new design is working is to test it. Any perspective at all is valuable, so you should have a variety of people using it and giving you feedback. You and your employees can test it, but if you get a small group of trusted customers or your family and friends to test it as well, you'll gather a wide variety of viewpoints that may help to hone your design.
People have different clicking patterns, and you'll get some great feedback from all sorts of people. Some have an eye for design and may critique your color palette, some read a lot and will find typos, and still others just like to click around and will notice poor navigation or user experiences.
A website is critical to your business's success. If you need help funding your website redesign or you need a business loan fast, you can check out Quick Loans Direct. They offer online business funding in minutes, including revenue-based business loans. Get business funding today!
img copyright: 123rf.com