How a Revenue Advance Can Help Your Seasonal Business Stay Afloat
If you own a seasonal business, you need to do your best to manage money diligently and wisely. Year-round business has its own challenges, one of those being the problem of cash flow when you hit seasonal lows. If you haven't given a seasonal revenue advance some consideration, maybe now is the time to do so.
As a business owner, you know how important it is to maintain a good credit score. Providing a stable sales record can be a challenge, even for the most profitable seasonal businesses. If you're looking for a way to bridge the gap of unexpected costs, take a look at a revenue advance.
What Is a Revenue Advance?
A revenue advance is a loan to a business based on the amount of income the company generates. The lender gives you a loan, with interest, and you repay it based on a percentage of your monthly turnover. Typically, a lender can assist you if you have an excellent revenue track record and can offer funding within a matter of weeks.
The revenue advance is based on future generated income, which you provide with a cash flow document. Fortunately, the repayments are not static but instead based on a percentage of your seasonal business sales. This is nice because it means you don't have to pay more than you make. More often than not, the percentage is negotiable and usually hovers around ten percent of your gross income.
Typically, the credit requirements for a revenue advance are less stringent than a fixed loan or line of credit. The drawback, as mentioned below, is that you may wind up paying more in the long run, so weigh the costs and benefits carefully before making a decision.
Why Use a Revenue Advance?
We'll talk about some of the benefits and drawbacks of a revenue advance in the next section, but for now, let's talk about why you would need to use a revenue advance. One such example might be paying your employees. No one wants to tell their employees that a paycheck is going to be short, or is not coming at all. Use a small business loan to alleviate that pain.
Another scenario could be to load up on inventory before the busy season hits, especially if you anticipate sales increasing. The problem may be that you don't have enough cash on hand to purchase product, so you need a way to fill the gap. Reaching out for a revenue advance may be an excellent way to take care of that problem.
Benefits and Drawbacks of a Revenue Advance
Here are a few benefits of using a revenue advance for your seasonal business:
You aren't required to give up equity in your company
Payment is based on monthly gross income
You keep all of your cash income
You know how much will need to be repaid from the start
Flexible terms and repayment based on future sales
Of course, no system is perfect, so here are the drawbacks to using a revenue advance:
Repayment can take longer than anticipated
High loan cost due to an elongated repayment plan
Understanding Revenue Advance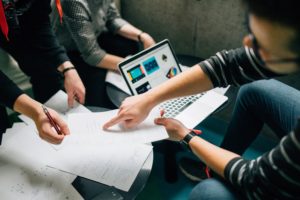 As we mentioned earlier, revenue advance is tied to your company revenue, so it's the perfect funding solution if your business has peaks and valleys associated with seasonal businesses. Another nice thing about revenue advance is that it is fairly simple to explain and understand.
For example, let's say your business does $10,000 worth of revenue in December. With a revenue advance, you're only asked to pay ten percent, or $1,000. However, with a fixed loan, you might have to pay three times that amount. That's nearly a third of your revenue and could cause undue hardship and strain on your business.
Where to Get a Revenue Advance
There are many different options available when considering a revenue advance, and Quick Loans Direct wants to help you get through your downtime. Quick Loans Direct provides specialists that are willing to answer any questions you may have, and walk you through the revenue advance process.
Quick Loans Direct provides you with a competitive interest rate, a streamlined process, and speedy results. If you're looking for a revenue advance, and want someone who is going to be available before, during, or after your application is processed, Quick Loans Direct provides the support and understanding both you and your business need.